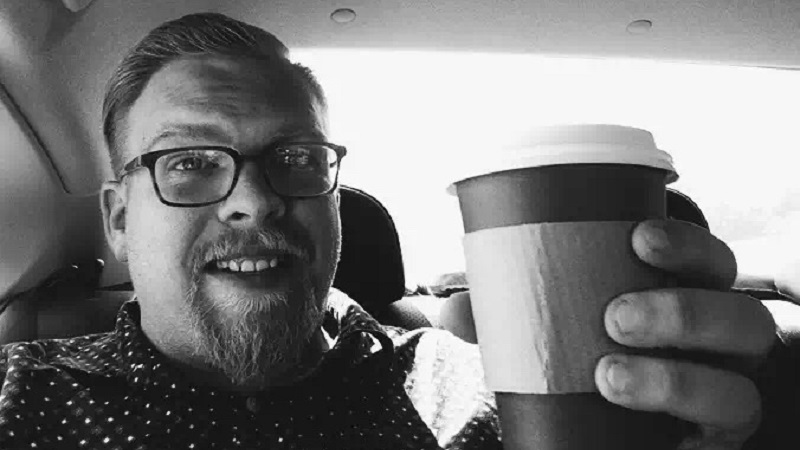 One of Beijing's most beloved goodwill workers – Sam Cornthwaite, co-founder of the non-profit corporation GoodWorks Coffee & Tea – died suddenly last night (Sep 6) after a short illness, sending shockwaves through the city's expat community.
Yesterday, reports began circulating that the 26-year-old had fallen seriously ill with complications from acute pancreatitis over the weekend.
Almost immediately a group of friends and business associates from Beijing's food and beverage community formed a WeChat group to help raise funds for his expensive medical care, which had exceeded RMB 100,000 in the short few days he had been in intensive care.
A similar fundraising page to help fly his parents to Beijing was set up by a relative on GoFundMe that had raised close to USD 11,000 (RMB 73,400) as of late Tuesday evening.
Tragically, Cornthwaite's health took a turn for the worse and he passed away early Tuesday evening.
Hailing from Bozeman, a small town in Montana, Cornthwaite first visited China in 2009 in his role as treasurer of a Montana state youth organization and relocated here full time in 2015 to expand GoodWorks with co-founder Richard Elmore.
The innovative non-profit's mission is to offer professional training and jobs in the coffee and tea business to aged-out orphans, at-risk teens, youth with disabilities and other marginalized people. GoodWorks' products supply a wide range of prominent international restaurants in the city, including Slow Boat, Great Leap, Ahava Bistro, Palms L.A. Kitchen, and Napa Artisan Cooking.
Cornthwaite was deeply passionate about Beijing's F&B scene, enthusiastically posting about it – and singing its praises – on WeChat. On weekends he could frequently be found selling bags of his GoodWorks coffee at the Farm to Neighbors market.
But it was his social consciousness and mission in life that truly impressed the people whose lives he touched.
By October he planned to open a vocational training lab called Makers Workshop in Shunyi, which he envisioned housing GoodWorks coffee and tea roasting along with tea blending and espresso training programs for marginalized people.
"Sam's commitment to his farmers, his clients and most of all his orphans really made us want to work with him," said Slow Boat founder Chandler Jurinka. "We were genuinely impressed with his selflessness and drive to help others."
Matt Wong, owner of Two Guys and a Pie, said he was impressed by both Cornthwaite's business acumen as well as his activist spirit. "He not only knew his coffee, but he was also extremely passionate about helping out local communities," Wong said. "His vision to connect local coffee growers with local businesses, and provide training and opportunities to orphans and disadvantaged people was a credit to his character."
Before making his mark in Beijing, Cornthwaite also lived a vibrant life back in the US, showing an entrepreneurial streak at an early age. By 17 he had built his own business selling custom-made fly fishing rods.
He studied at Montana State University in Bozeman and at Rocky Mountain College in Billings, Montana. Marianne Cherie, one of his classmates at Rocky Mountain, told the Beijinger via a Facebook message that: "What I admired most about Sam was his complete dedication and perseverance. Lots of people are passionate about their cause, but few are willing to dedicate their life to it – especially when that comes with a great amount of uncertainty and uprooting. I also admired Sam's diplomacy and his aptitude for engaging in conversations with folks from all backgrounds and walks of life."
In a recent interview with the Beijinger, Cornthwaite described why he found activist work fulfilling. "I think my call to invest in the orphans comes from my greater need for purpose. Inside we're all called to something, and for me investing in the lives of orphans, the marginalized just seemed like what I was called to do."
Despite his short time in Beijing, Cornthwaite made an outsized impact with his work and relationship building skills. He was universally praised by those he dealt with as a spiritual, selfless and driven individual.
"He always made you feel special," said Mary Kate Brown, who worked with him on the project in Shunyi. "He was one of life's good guys."
Andrew Horowitz of Andy's Craft Sausages called Cornthwaite "one of the few among us whose mission was to heal the world."
"We … need people like that around us while we try to 'get the job done' to remind us that there is much more to it," Horowitz said.
Cornthwaite was a regular member of the Congregation of the Good Shepherd, where his sister Hannah is pastor.
Hannah announced her sibling's passing at midnight in the WeChat group dedicated to raising funds to cover his medical bills and funeral costs.
"Sam fought really hard and I held his hand the whole way," she posted. "It's the worst day, but I'm so grateful for the family we both have here that has helped us and will continue helping me and my family into this transition.
"I love each of you, though many of you I only know because of the impact Sam has had in this place, and please know I have felt your love through this all and share all your messages and love with Sam today," she stated.
The fundraising campaign now aims to assist his family with his repatriation and other related expenses. Those wishing to donate can do so here (if it is slow to load, try using your VPN).
"We are still in need of covering a great deal of costs, if you've given or give it will go to helping my family bring Sam home to the mountains and rivers he so loved," Hannah posted.
"Surely if there's a heaven, Sam is there now," added Dan Christensen from Penny's Food Studio. "May he rest in peace."https://www.thebeijinger.com/blog/2016/09/06/goodworks-co-founder-samuel-cornthwaite-suffers-severe-complications-pancreatitis
More stories by this author here.
Email: kylemullin@truerun.com
Twitter: @MulKyle
WeChat: 13263495040
https://www.thebeijinger.com/blog/2016/09/06/goodworks-co-founder-samuel-cornthwaite-suffers-severe-complications-pancreatitis